The Pitchly Data Enablement Platform
Pitchly is a flexible SaaS data enablement platform that helps employees effectively activate the data inside of their organization to solve everyday information, content creation and document generation needs.

A Single Powerful Platform That Transforms Data Into Content & Assets
Siloed systems and data sources create employee frustration and wasted energy. The Pitchly Data Enablement Platform was created to empower organizations and individuals to connect and better use their data – not their employees' valuable time – to perform repetitive tasks.
How the Pitchly Platform Benefits You:
An average time savings of 93% collecting and using data to power content creation processes

A centralized and reliable SaaS database makes the most of the data you already have

Simplify data collection and sharing across multiple departments

Protect sensitive information

Easily filter your data to identify relevant information in seconds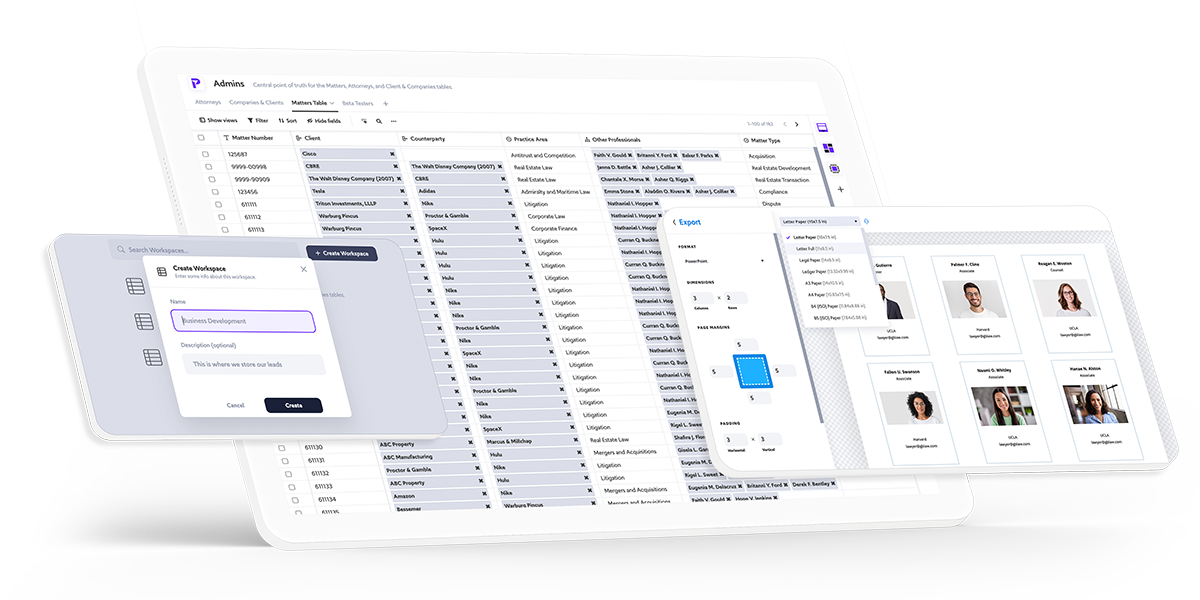 Pitchly Platform Apps:
The new and improved Pitchly platform is supported by a full suite of high-powered apps that fuel your data and content productivity.
Click on the apps below to learn more about what they have to offer:

Data Workspaces
Centralize and connect your data in single or multiple workspaces, empowering your team to access and search all relevant data, no matter the originating source.

Elements
Pitchly Elements is our content creation app, giving your team the tools to enable your data, automatically generating content that updates itself as the data changes.

Integrations Marketplace
Seamlessly connect your third-party system data with your Pitchly account with our collection of integrations to create a more robust data library to pull from.

Forms
Streamline your data collection processes, helping you gather data from those closest to the work. No emails or instant messages are necessary.

AI Assist
Enhance your data and improve your data productivity with the power of our new Pitchly AI Assist.

Documents
Export your data-driven content in your chosen format. Using your live data, users access smart data-connected content templates to create relevant, up-to-the-minute assets.
Ready to save time and create content faster?
Schedule some time to learn the full capabilities of our data enablement platform
Request a Demo