With Pitchly Forms, you can streamline your data collection processes, so you can gather the most relevant and up-to-date data from those closest to the work.
No manual back and forth or spreadsheets necessary.

Connect Custom Forms to Data Fields
Add new data to your database instantly or create approval workflows that allow administrators to review contributions for accuracy prior to pushing them to your database.

Collect Data From All Relevant Teams
Expand who contributes to your database. Forms can be shared with anyone. With just a few clicks, create on-brand forms that map to your database and can be sent to anyone.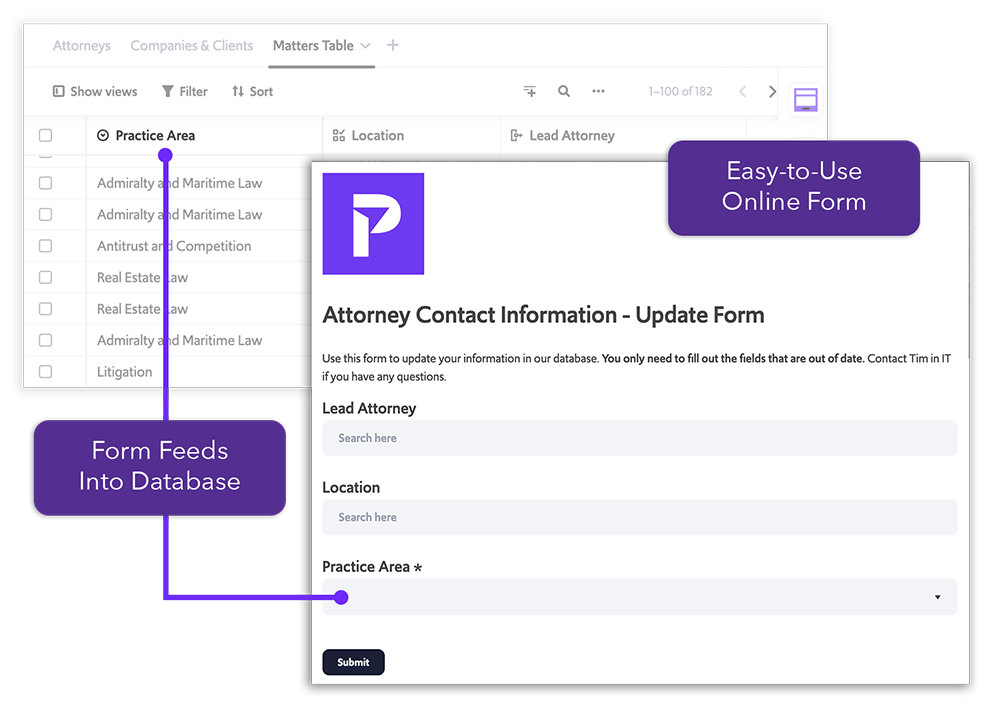 Create forms and link them to any of your structured database tables.

Common use cases include

:
Collect new experience/deal data (customizing fields and instructions based on departments and teams)

Request pitch/proposal material (including data to support Mansfield Rule)

Submit new logos and company details

Submit new biographies/CVs
Streamline your data collection from all departments
Learn how Pitchly Forms can help you reliably collect and store your firm's most important data
Request a Demo