With Pitchly Documents, you can combine static and dynamic content to automatically generate pitch or proposal content in minutes.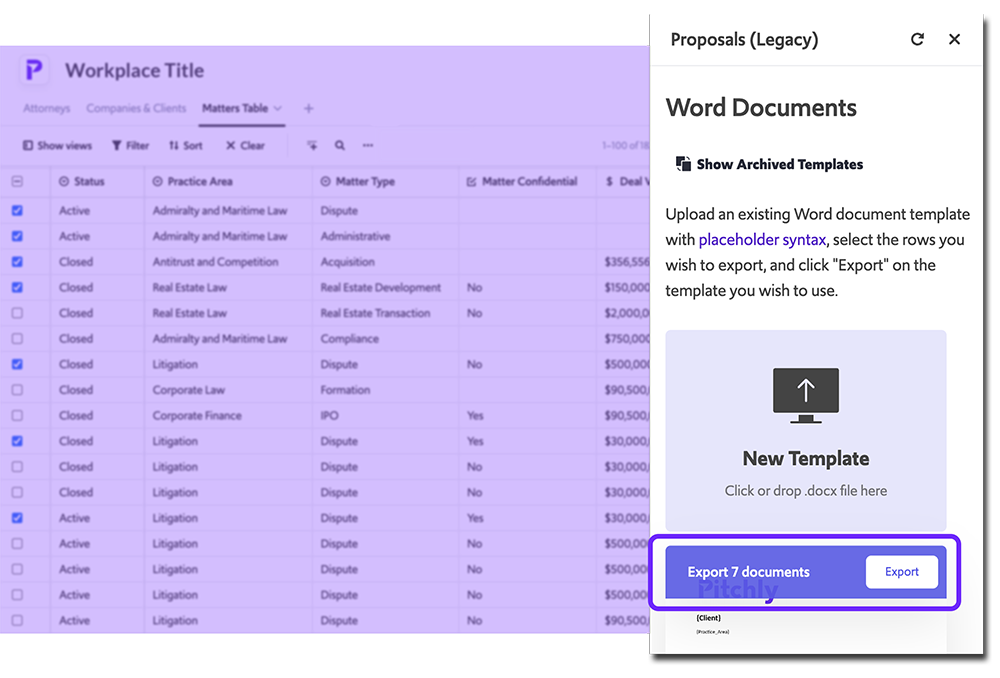 Save time generating pitch and proposal content to help give your team more time to prep for nailing the pitch.
Using live data, you can access smart data-connected content templates to create relevant, up-to-the-minute assets.

Proposals
Export custom proposal documents directly to Microsoft Word

Slides
Export custom pitch decks directly to Microsoft PowerPoint
Have you recently launched a brand refresh or minor brand updates that need to be implemented across your organization?
No problem. With a single template update, you can automatically populate changes to help your branding stay consistent and pixel-perfect.
Use Documents to easily display the following content in a single, on-brand presentation:
Team bios

Deals/experience records

Thought leadership

Testimonials

And more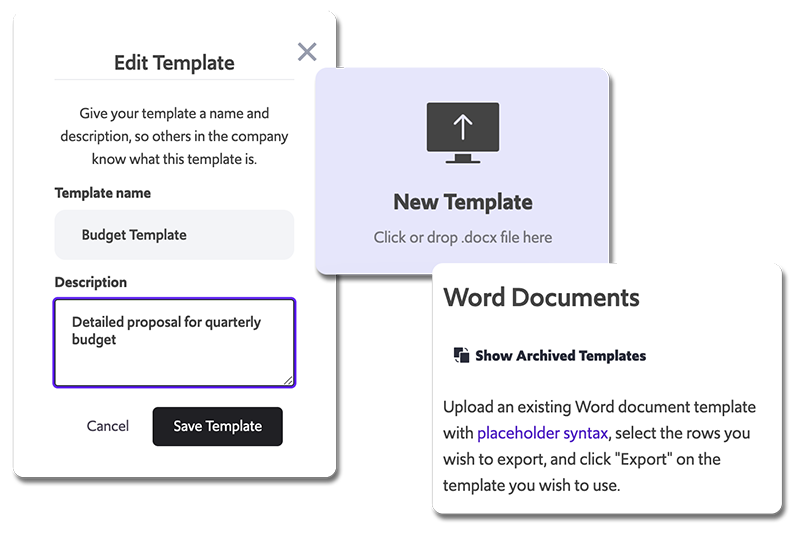 Speed up your time to pitch with Pitchly
See Pitchly in action to see how we can give you back hours each week
Request a Demo