Centralize & Streamline Your Firm's Data
Data about your firm's experience and team is a valuable asset. But for most, tracking it down between disparate systems is a tedious and unreliable process.
Pitchly eliminates this burden by bringing all of your data into a single, easy-to-use platform.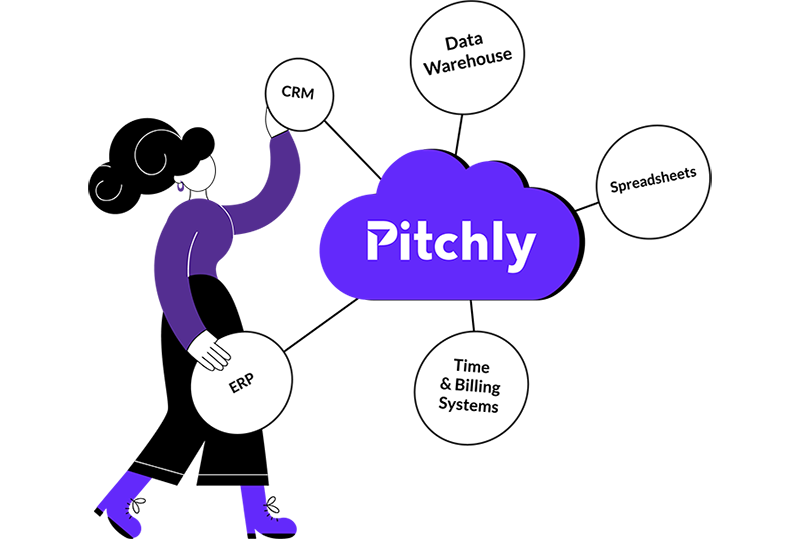 Capture, Organize & Activate Your Data
Pitchly consolidates data from all your systems into one centralized location. No more juggling multiple sources or struggling with data discrepancies.
Whether you need to import existing data, collect new data, or stream that data in or out of Pitchly, we offer a simple, reliable and secure solution.
Separate Workspace to Match Separate Teams
With Pitchly's Workspaces, you can ensure that every team member has access to the exact data that they need, and no more.
Dividing data access up by team or department streamlines data access while keeping sensitive information secure.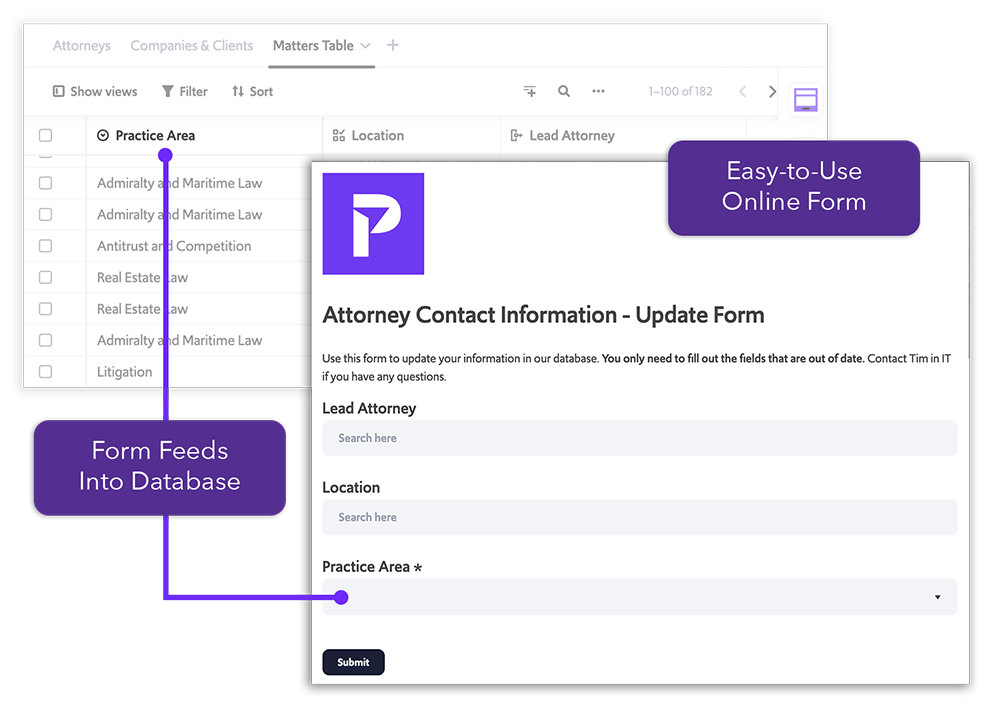 Easily Gather Information From Your Team
You don't have to rely on email conversations and manually updated spreadsheets to get up-to-date information from your team.
Pitchly Forms, accessible via link share, give you an easy process to gather, approve and distribute data regarding deals, team members and more.
Activate Your Data With Pitchly



Actionable, asset-ready data

Dynamic Knowledge Management
How Pitchly helped the Choate law firm put their experience data to work
"Pitchly provides a simple solution to store detailed information about transactions for attorneys and marketing collateral and data for our team.

The ability to export tombstones directly to PowerPoint and conduct detailed searches using the filter has made Pitchly our preferred Experience Management system."
Claire Thompson | Senior Business Development Manager, Choate
Create a centralized and reliable data library to power your custom content
When you make your data accessible, your employees save time and are more efficient
Request a Demo