Pitchly Elements is our content creation app that gives your team the tools to enable your data, automatically generating content that updates dynamically as the data changes.
Typically, marketers and business development professionals spend hours searching databases, manually copying/pasting information, and formatting content. And then repeating this process over and over again on a weekly basis.
There's a better way to do it. With Pitchly Elements, we can reduce the time needed to create this data-driven content by 93% by centralizing and activating all of the data you already have.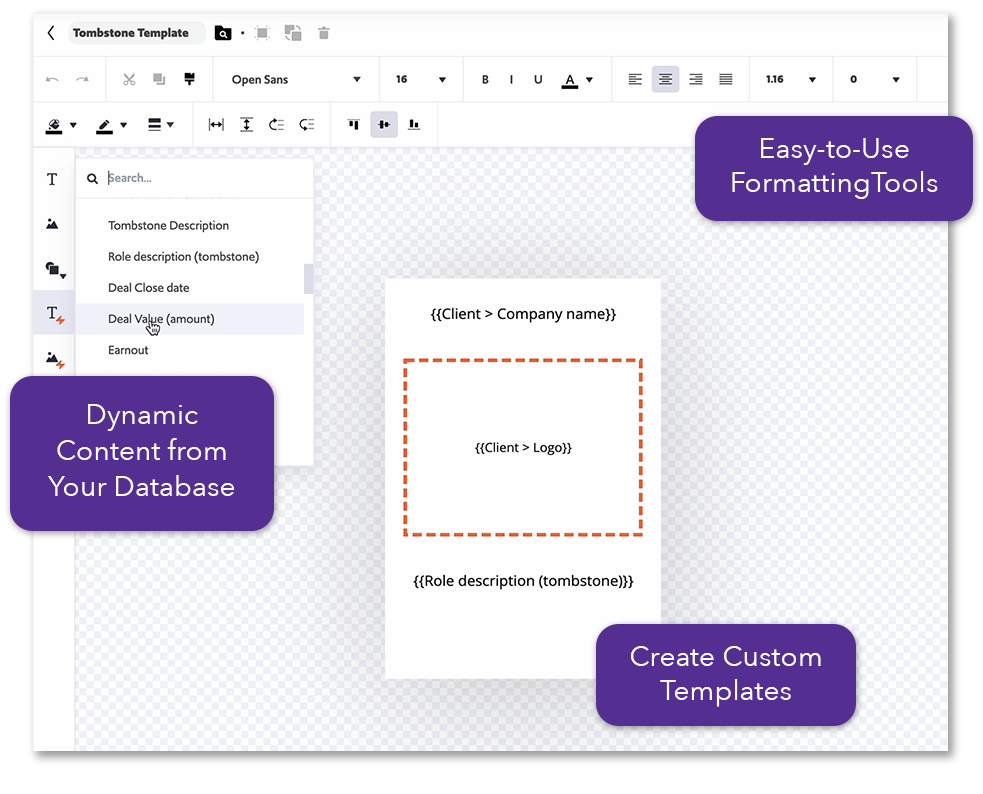 With Elements, you can automatically generate:




Smart Templates
Building one asset at a time is a thing of the past with Elements.
Simply create branded templates once, and use them over and over again, automatically populating them with dynamic content from your database.
Formats
Automatically push the content you generate to the platforms you already use.
We populate your content in PowerPoint, Word, PNG or PDF with additional format options coming soon.
"When I started using the platform, it was clear that I could be confident in the accuracy of my pre-saved filters. Now I'm empowered to export any content I need at a moment's notice."
- Presentations Specialist
Custom content creation in minutes, not hours
See Pitchly Elements in action to learn how you can reduce time needed to create data-driven content by 93%
Request a Demo