Harness all of the tools you need in one seamless data network. Our platform's open APIs help you create a connected ecosystem of SaaS integrations.
There is no "one-size-fits-all" solution for professional services firms. So we focus on what we do best (data and content), and let you connect the systems you're already using to achieve peak efficiency and ease.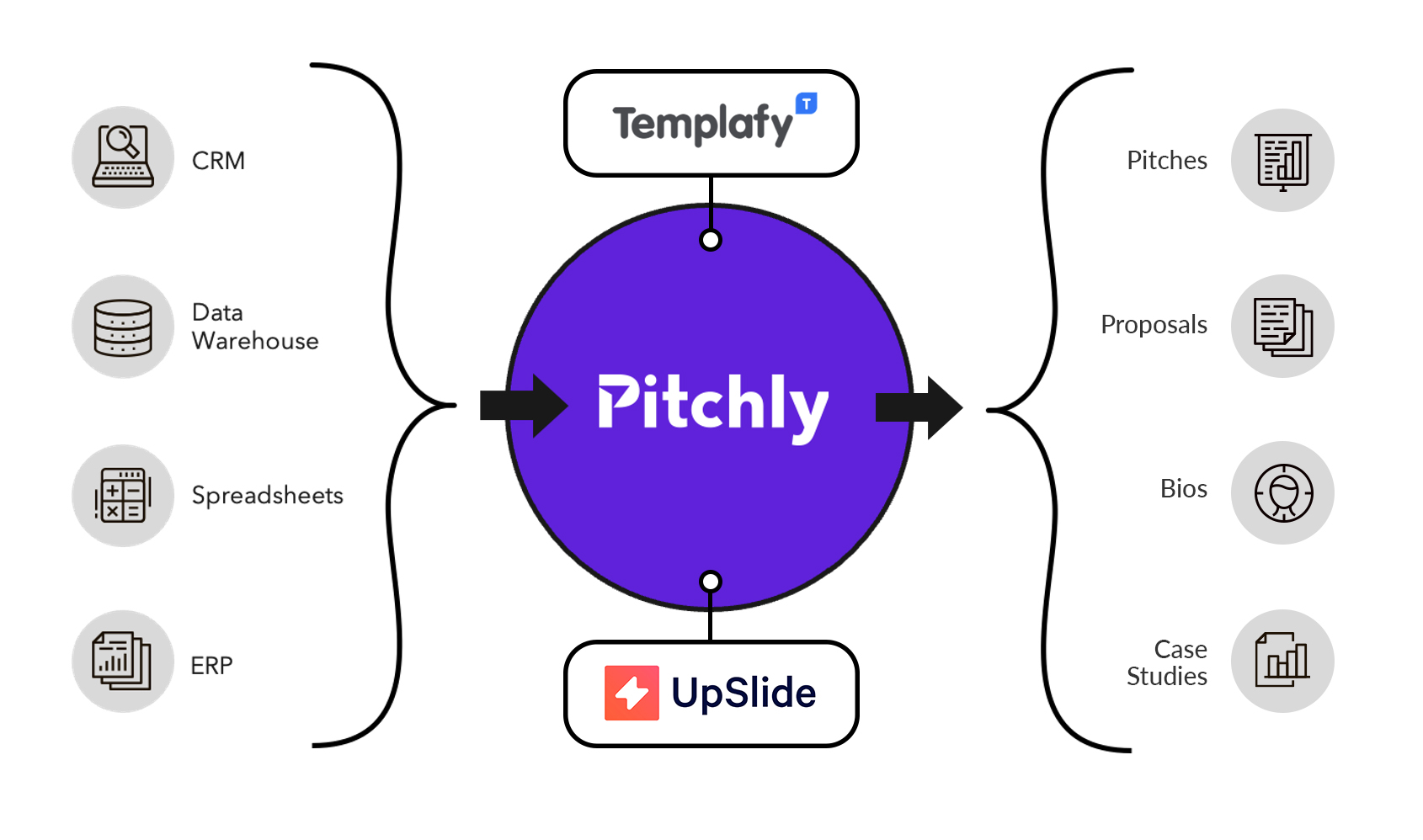 We supply the data and templates to easily generate data-driven content for your pitch materials.
And we make it easy to integrate these capabilities directly into other content tools like Templafy and UpSlide, giving you even better content agility.
Data is the powerhouse behind everything that Pitchly does.
Thanks to our open APIs, the possibilities are endless for setting up integrations to push and pull data from the several systems where your data already resides.
This makes it easy to leverage a reliable database to create compelling pitch content.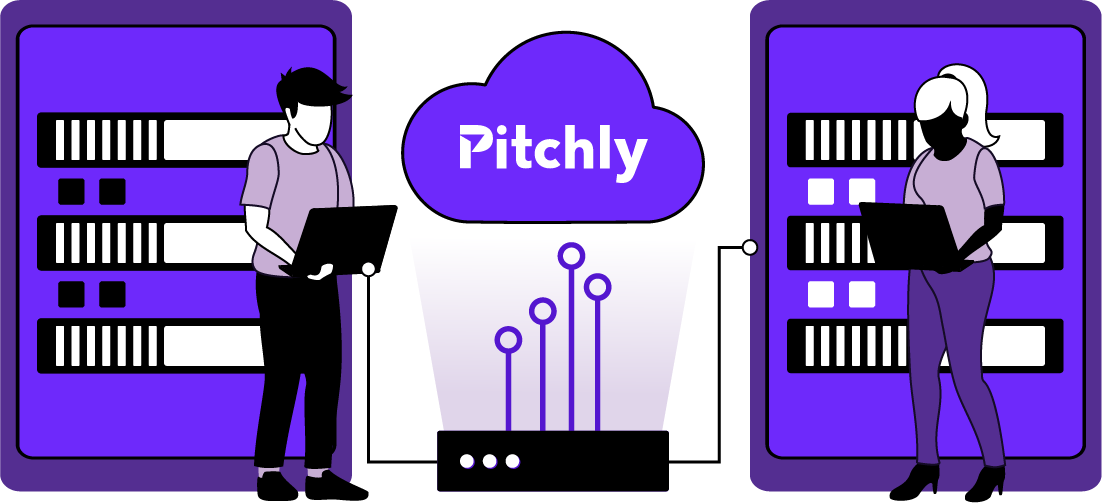 Our Platform Integrations Give You...
A cohesive ecosystem of data and content tools that work together seamlessly
No more data siloes or data accuracy concerns
Security benefits of our SOC 2 Type 2 certified platform
Fast and flexible delivery of both content and data