Come talk to us at these upcoming events!
More virtual events are coming soon, but in the meantime, feel free to check out our on-demand webinars!
Empowered Women 2023
June 1
Union League Club
Philadelphia, PA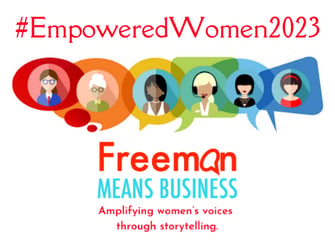 Join a network of motivated women at this event to connect and grow together.

Tune into a roster of high-powered women to learn about using storytelling in business, building your personal brand, and succeeding as a woman in the workplace.
Pitchly team members in attendance:
(Click on their names to connect on LinkedIn!)
Industry Tech Trends Drill-Down:
Digital Transformation and Efficiency in Professional Services Firms
June 6th
2pm ET / 11am PT
Zoom
In this webinar, Pitchly's Vik Nair leads a discussion of some of the most interesting stats uncovered in our 2023 industry report.
With the help of a fellow industry expert, they dig into some of the strategy and context behind the findings, giving you actionable insight to help you craft an effective strategy to grow your firm.

Host: Vik Nair
Chat with us at the events!
We've got a great group of team members representing Pitchly at our events this year.
Check out our short bios below, and feel free to say hi if you see us at an event!