The core function of a client value (or client success) team in a software company is to ensure that clients receive ongoing and lasting value from the product and services they have purchased. As the leader of a client value team, I see it as understanding the client's success criteria (objectives), desired outcomes, tolerance for risk, communications preferences, and more.
In the software environment, we have well-defined processes for onboarding new clients and users, and for evaluating client value along the lifecycle of the client relationship. For years, I have wondered why most law firms do not engage this way with their clients.
Takeaways from 2022 Legal Marketing Events
Recently, I attended the Thomson Reuters Institute Marketing Partner Forum, the Legal Marketing Association Annual Conference, and the virtual LMA Tech West Conference. These conferences are where law firm marketing, innovation, and business development professionals gather to learn about and discuss best practices from leading thinkers and visionaries in the legal industry.
Not surprisingly, I was drawn to sessions focused on technology and client service. There were several stand-out sessions that took me back to this idea of law firm client value teams.
Shifting Client Expectations Require a Different Model
I heard repeatedly that the general expectation is that lawyers will handle all aspects of the client relationship. They do so while practicing law, serving on committees, and developing new business.
This is an unsustainable model and has been for decades. It was born in a time when the demands of practicing law were different – and most importantly, so too were client expectations. Today's clients want law firms to provide much more than they did even five years ago: matter budgets, practice innovation, status reporting, and more. Every one of these gets in the way of their productivity. None of these services were a regular part of the typical corporate lawyer's day.
Now, they are the norm. Marketing, IT, and knowledge management departments work hard to find technology solutions to solve all of the clients' needs, however, given all that is on the lawyers' plates, adoption can be problematic.
Delivering Client-Centric Service
At the same time, expectations for innovation have grown, and firms are being evaluated on their ability to deliver truly client-centric service.
At a base level, they want to know that their legal fees are being invested into programs and processes that benefit them (the client). I suspect that most lawyers in firms do not think about client value in this way; to them, value is measured by the result they obtain for the client.
In recent years, we have seen an increase in law firms hiring business professionals to handle the business of law. There are now chief client officers, chief innovation officers, and chief content officers – this is a great start, but it still leaves most of the client relationship work in the hands of the lawyers.
In my experience, most firms believe that they are client-centric, but when push comes to shove, without a dedicated and focused investment in the client experience, they are likely to fall short of their clients' expectations.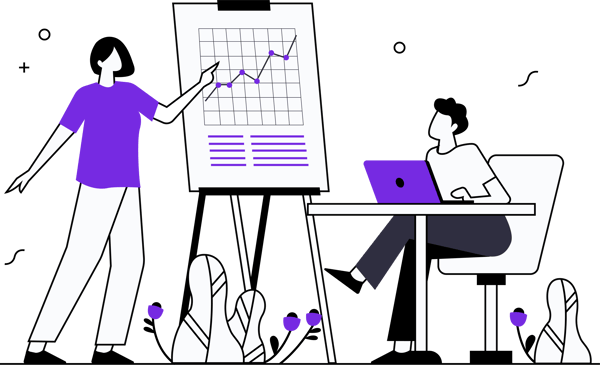 A New Paradigm: The Client Value Team
Given all this, is it time to change that paradigm? Is it time to put the day-to-day work of managing client experience into the hands of professionals who are trained to do so?
I submit that the answer is yes.
Perhaps the vision for the modern law firm should be for lawyers to be subject matter experts in their areas of practice or industries. Leave the management of clients to professionals whose role is to ensure that clients are receiving the greatest value possible from their firms.
Of course, this is a hard sell – I am well aware that many lawyers believe they can and should do everything for every client. There are law firms that have embraced elements of client value teams and their programs are extremely successful.
The goal should be to better understand the client's world—from how they approach their business objectives to the internal pressures they manage—and determine how the firm can partner with them to achieve their business and legal goals.
How to Organize the Team
The ideal situation is to have a dedicated client value team reporting to a Chief Client Officer.
In this scenario, client managers are assigned to the majority of the firm's active clients, and they have industry or practice expertise. They also have solid business management skills, a superb ability to communicate, high-level decision-making abilities, and access to law firm decision-makers. They are able to instill trust both internally and externally.
The client manager is assigned and introduced to the main contacts at the company as soon as an engagement letter is signed, if not during the relationship development process. More frequently, the main client contact will be an operations professional who fully understands and likely appreciates this model.
Managing the Onboarding Process
The client manager's first job is to handle the onboarding process, which sets the stage for the ongoing relationship.
First, they coordinate with the internal teams to make sure that the file is set up so that the lawyers can begin working immediately. They collect information from the client that lawyers often don't think to request and which is necessary to the work of knowledge management, finance, and marketing. They profile the matter and document the client's desired outcomes and success criteria.
Most importantly, they keep this up to date throughout the lifecycle of the relationship.
Once onboarding is complete, the client manager continues to engage with the key client stakeholders. Some of the key activities might include:
Monitor the progress of the matter(s), including performance against budget.
Deliver regular updates to the client.
Monitor staffing of matter(s) to ensure diversity goals are being met.
Conduct regular meetings and develop relationships with key client stakeholders.
Interview and survey to determine client satisfaction.
Help to identify and implement strategies and tactics to develop and expand existing relationships and increase new business.
Plan and implement non-billable client events such as CLEs or in-service training.
Mapping the Client Journey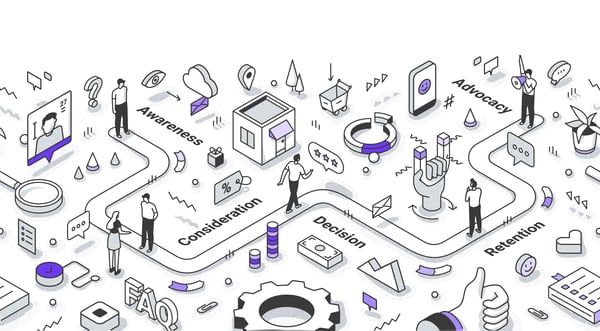 The client value team also is responsible for mapping and documenting the firm's client journey. From prospecting to pitching to onboarding and beyond.
Simply put, the concept of the client journey refers to all the touchpoints clients have in their journey with a law firm. This includes the sum of experiences that clients have when interacting with the firm and brand from the first point of contact – website, event, existing relationship – to the end of the engagement.
The power of the journey mapping process is that its focus is not on what the lawyers want their clients to know or do, but instead gets into the clients' heads. This requires empathy. A client value team is best positioned to do this work because they are not involved in the day-to-day legal management of the clients' matters; their sole focus is on the client experience.
Client Health Scoring
Another important role of the client value team is to lead the effort to adopt client health scoring, a metric used to understand the likelihood of a client to grow, stay consistent, or churn.
This is a widely accepted practice in many industries, and it is extremely important for law firms. While the key performance indicators (KPI) and weighting are different in every organization, a law firm could monitor and measure KPIs such as profitability; client growth in the number of matters, cross-utilization and spend; client satisfaction (measured via surveys and/or NPS); and number and depth of relationships (measured using a CRM or ERM solution) to determine whether clients are growing, thriving, stable or at-risk.
Client Value Teams are Needed in Law Firms of All Sizes
Client value professionals are more of the norm in BigLaw than in middle-market law firms. In BigLaw, these professionals reside in the C-Suite, business development departments, and in marketing departments. However, a client value team can and should fit into even small to mid-size firms as well if they want to see growth.
There are many law firms doing this right, and they are seen as innovative and understanding of the plight of general counsel. Those firms continue to grow as the chasm between Am Law 100 and Am Law 200 firms grows wider.
The time is now for corporate law firms of all sizes to invest in client value teams – even small law firms can employ a client value specialist. As the wants and needs of corporate clients continue to shift, so too must the delivery of legal services.
Experience Data Is a Client Value Team's Best Asset
Without easily accessible and organized data, processes like journey mapping and client health scoring would be nearly impossible. All of the information that is collected about the firm's clients - from industry to fee arrangements to matter description - provides valuable insights.
But collecting this data is just the first step. The data must be useable and not locked into multiple, siloed systems. When all of the data - even when it's collected from disparate data sources - is brought together in a single platform, the client value team is empowered with the full picture of the client.
Pitchly's Data Enablement Platform is the ultimate data management system that allows teams to leverage this data and put it to work – and it's a crucial part of any client value team's technology stack. Want to learn more? Schedule a meeting with our team.