Our product team has been working hard to make Pitchly into an even better platform for you. We can't wait to show you the latest product updates during our next webinar, Pitchly Pointers: Fresh Features!
November 19th, 2021


Database (Table) Search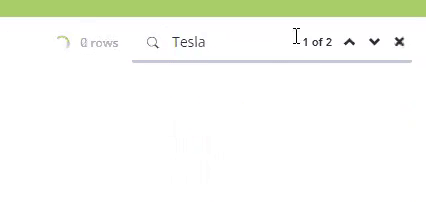 Last month we updated the table search to show you the results, and only the results, you want. You're able to enter a search term and the entire table filters to display only the records where the term appears. Now you're able to search for results and have those results retained between tables until the results are cleared.

---
November 19th, 2021


Preview Image Files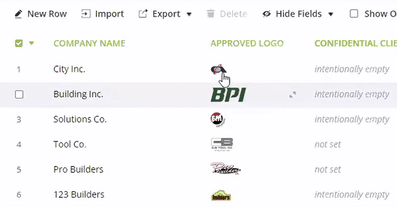 See a preview of your image files as a thumbnail! When you navigate to the Main View of your database, you will be able to view your image attachments in two different ways. You can find images in the form of a thumbnail when scrolling through your data. Or you can click the arrows next to the thumbnail to expand your record, as pictured above.
---
November 5th, 2021


Forms Thousands Separator

The Forms App's numeric and currency fields can now input a thousands separator (i.e., a comma). With this update, you can see the commas immediately after typing in your number!

---
November 5th, 2021


Slides App Hyperlinks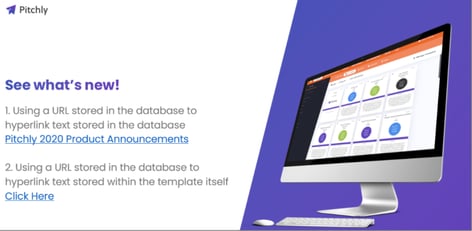 Now you can embed a text hyperlink into a PowerPoint template using the Slides App. Our Slides App will pull in your links to make your presentations interactive!