Greenberg, Glusker, Fields, Claman & Machtinger LLP ("Greenberg Glusker"), a top-tier Los Angeles-based law firm is now using Pitchly for their experience database and proposal automation needs. Since 1959, Greenberg has been working with clients in a vast array of fields, including Entertainment, Real Estate, Environmental, Bankruptcy, Intellectual Property, Taxation, Corporate and M&A, Labor & Employment, Trust & Estate Planning, and Litigation.
Before choosing Pitchly, Greenberg Glusker was in the market for a better method of collecting, retaining and maintaining matter highlights from their attorneys and recognized that they needed automation software with the ability to quickly collect and store information within a database in order to accomplish this goal. Pitchly exceeded those needs with the ability to store and maintain proposal information, as well as feed information back into new proposals. Pitchly has streamlined Greenberg Glusker's proposal management process and created a time savings value by harnessing the power of Pitchly's intuitive Experience Database, Forms, and Documents Applications.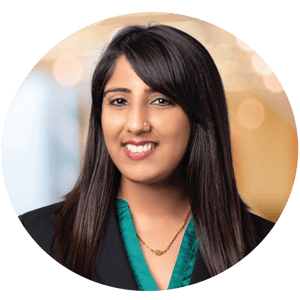 "I had assessment meetings with Practice Group Leaders and senior partners during my first three months at the firm and it became quickly apparent that we weren't tracking our matter and deal highlights properly. Pitchly has helped us immensely, specifically gathering and pre-populating the relevant data from our various sources (Excel andPDFs), to give us a running start. We are continuing to build our databases, however, we have already seen value with the search capabilities, locating relevant matters for pitches/proposal and creating tombstones," said Sheenika Gandhi, Chief Marketing Officer at Greenberg Glusker.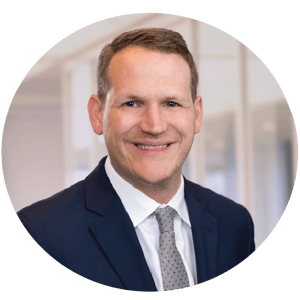 "Sheenika approached Pitchly looking to solve a marketing challenge for the firm. After several conversations with her, we were confident that our Experience Database and Documents application would help her team meet the needs of the business. We have enjoyed working with Greenberg Glusker and are very proud that they use and trust our products", said Matt Guess, Law Firm Specialist for Pitchly.
Greenberg Glusker has 100 attorneys who are constantly raising the bar in their field. The firm's attorneys continuously receive accolades showcasing its efforts to improve and innovate. Most recently, the firm was listed in U.S. News & Best Lawyers 2020 "Best Law Firms", Chambers USA for Bankruptcy/Restructuring, Environment, Media and Entertainment: Litigation, and Real Estate, along with 29 attorneys being named on the 2020 Best Lawyers list.
About Greenberg Glusker LLP
For over 60 years, Greenberg Glusker has held a unique position in the Los Angeles area as a full-service law firm, with expertise in bankruptcy, corporate and M&A, employment, entertainment, environmental, intellectual property, litigation, private client services, real estate, and taxation. They are committed to providing a wide range of services. They combine the personal attention of a boutique firm with the strength and breadth of services customarily found in a multi-office, international firm. Consistent, results-oriented lawyering is how they continue to distinguish themselves today. greenbergglusker.com
About Pitchly
Pitchly generates data-heavy documents with 100% error reduction and with a 93% reduction in time spent compared to previous methods. Pitchly's patent-pending implementation process creates a customer account in less than two weeks, providing a better way to view, manage and use their representative search experience. Before Pitchly this work would take place in tools like Excel, Word, PowerPoint, Sharepoint, or IT-owned databases. Pitchly aggregates disparate information from these different tools, making information easy to catalog, find, and then reintroduce data-infused Word and PowerPoint documents. Pitchly is the fastest-growing experience platform for professional service firms with 50 to 50,000 employees. For more information please visit pitchly.com.