Your law firm must market your services to grow and thrive. But there are so many different marketing channels out available, it can be difficult to decide where to put your dollars. And even how much to allocate to your total legal marketing budget needs to be considered.
A good starting point when your law firm marketing team is considering where to focus your marketing spend is to figure out where your customers are. According to Lawyer Monthly, consumers have indicated that the following methods led them to choose their law firm:
Referrals from friends/family – 62%
Online search – 37%
Referrals from other lawyers – 31%
Directory listings – 28%
TV ads – 13%
Online ads – 13%
Radio ads – 7%
Billboard ads – 6%
Understanding how your clients are connecting with your firm can help you decide how best to spend your legal marketing budget.
Digital Channels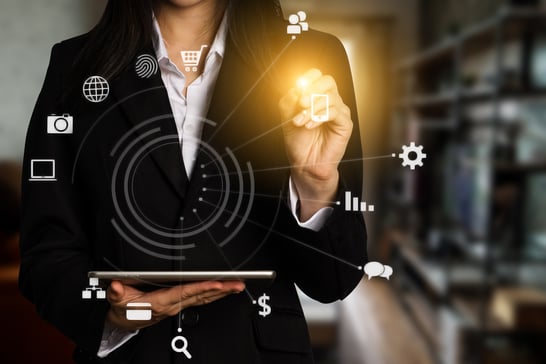 According to the Legal Inbound Marketing Report 2020, most law firms choose email as their most-used digital marketing strategy. Organic social media came in a close second with client alerts and content marketing rounding out the top four.
Let's look into how to best take advantage of each of these channels to win new business.
Email Marketing
Email marketing has the largest ROI. It generates $42 for every $1 spent.
A huge plus about email marketing is that can be used to educate and engage your current and potential customers. So even though referrals from friends and family accounted for 62% of clients, email marketing tactics keep your firm on the top of your clients' minds.
Consider this scenario: a client receives an email from you announcing a new service or sharing a thought-leadership blog. That same day, they're asked by a friend who they recommend for legal services. Your client suggests your firm because not only have you demonstrated your value, but you've kept your clients engaged and stayed top of mind with them.
The problem with email marketing is that since it is so powerful, most companies are using it. To help your law firm marketing emails stand out:
Keep your subscriber list clean and up to date to lower your bounce rate.
Ensure your emails personal by not only including your client's name but with content that's specifically directed to their interests - this can be done through very intentional list segmentation.
Assemble your emails to be mobile-friendly (

85% of people use their phone to check their email

).
Always include a call to action.
Create a testing strategy by utilizing A/B testing - Send test emails to other employees for quality control. And experiment with sending emails to prospects on different days/times of the week to discover the best timing for optimal open rates.

Social Media Marketing
There are two main types of social media marketing: organic and paid. Organic is any social media activity that doesn't involve money: posts, shares, events, etc. Paid spend is putting money behind posts and campaigns, like cost-per-click campaigns.
Paid social media marketing is a great channel to put legal marketing budget dollars into because there is a huge range as to the amount that you can spend. This means that small and large organizations alike can participate. But don't be fooled, just as it can be cheap, it can also get very expensive; some companies spend 20% of their entire marketing budget on paid spend.
A good structure for your legal marketing budget dollars is to use a hybrid strategy that includes both organic and paid social media techniques. Hootsuite recommends using organic posts to serve your existing clients and using paid to attract new eyes.
Here are some considerations when deciding how to make the most of your paid social budget:
Only pay for ads that can help you hit your KPIs.
Boost your best organic content.
Use A/B testing on all your posts.
Target your paid ads to people like your organic audience (a nod back to how to boost client referrals)
Content Marketing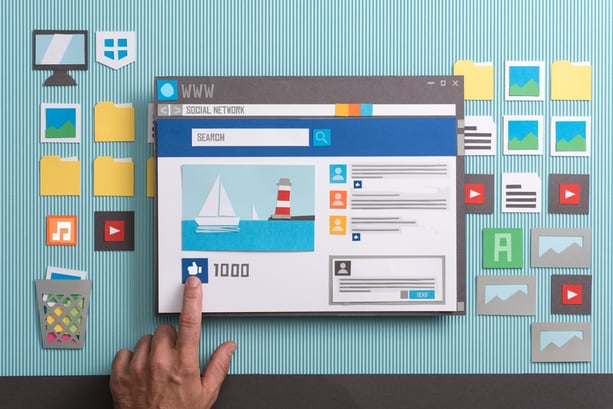 Content marketing is focused on creating and distributing relevant and useful content that helps your clients (and potential clients) solve their issues – think white papers, blogs, checklists, infographics and eBooks.
According to the Content Marketing Institute, it's important to note that content marketing is supported by your other digital marketing channels, like email, social and website, which is how you put your content in front of the eyes of both current and potential clients.
Content marketing should definitely get a piece of your legal marketing budget, but you should have a pre-determined SEO strategy in order to use content marketing to its fullest.
When developing a content marketing strategy, HubSpot suggests:
Identifying your target audience and their demographic/psychographic attributes.
Identifying the problem you're solving.
Understanding what makes you unique.
Choosing the format (eBook, video, podcast) that your target audience will connect with best.
Deciding which channels to publish to.
Legal tech, like experience management software, allows marketing firms to use the data inside their asset management systems to inform them about all the considerations above, and to manage their content as well.
Analog Channels
Although analog channels require much more work (and money) they shouldn't be overlooked. A good law firm marketing team knows to include analog channels - like print, TV and radio, billboards and referral incentive programs - into their legal marketing budget.
A few tips for effectively pulling off an analog strategy:
Repurpose one designed piece for multiple campaigns. The same piece of artwork can likely be used for a postcard, print ad and even a billboard with only a couple of tweaks.
If your firm doesn't have an in-house graphic designer, there are many websites that help firms connect with talented freelance workers:

DesignerHire

,

UpWork

and

fivver

.
Offer an incentive for your current customers to refer a new customer. Incentives can include discounts on services, gift cards, swag, donations and more. Referral marketing works:

customers rely on word-of-mouth marketing two to 10 times more than paid advertising

.


Spending Time in the Right Places?
Time is precious for any firm, and if you're wasting it trying to manually pull data to create a solid marketing plan, other parts of your operation could be suffering. Optimizing your productivity is key.
It's difficult to develop or improve business strategies when you're spending extra time manually creating marketing materials. That's where the right technology can make a huge impact. Having a well-organized database and experience collection process can cut that time in half, while delivering detailed consistent data about client activities.
Pitchly's transaction database is designed specifically for law firm marketing teams and can cut down the time it takes to aggregate data for tombstones plus proposals and pitches. Data used to create tombstones can be exported directly to PowerPoint via detailed searches that use easy-to-navigate filters.
Creating a strategy that makes the most of your legal marketing budget can be challenging, but legal tech innovations can help.
Pitchly's solutions give law firm marketing teams access to the client information they need to make informed decisions about where to put their budget dollars. Professional service firms use Pitchly to record information about transactions to better advise and market to clients.
Pitchly makes it easy to distribute, audit and manipulate this information while automating transaction tombstones to market firm experience easily. Customers can migrate an existing proprietary database or create a new proprietary deal database in minutes.