Continually adopting new technology is critical to a firm's future, because innovation breeds success. New software aids business transformation on almost every level, including law firm marketing. Upgrading your manual processes to a digital solution almost always creates efficiency gains. But investing in a new technology won't provide a great ROI if your employees don't use it. And the key to getting them to use it without resistance is ease of use.

According to Everett Rogers' classic model of technology adoption over time, not every employee will immediately adopt new technology. This holds true even if the tech has obvious benefits.

Only 16% will jump on board at the start. Software implementation is always more effective when the system is easy to use - and shows immediate time savings.

This is one of the main benefits of Pitchly's experience database and proposal management tools.
Why Ease of Use is so Important
It is used by your entire staff.
Because a tool like Pitchly will be used by multiple team members at your firm, the software must be easy to understand by everyone.
A proprietary client database provides a single repository of all your firm's experience. This consolidation makes the information accessible and beneficial to multiple departments. From front office staff, client and practice administration, business intelligence, executive leadership, to marketing and business development, everyone is in the loop.
Choose a solution that is not only easy to use but provides support during and after implementation. This support empowers each team member to get the most out of the software for their specific needs.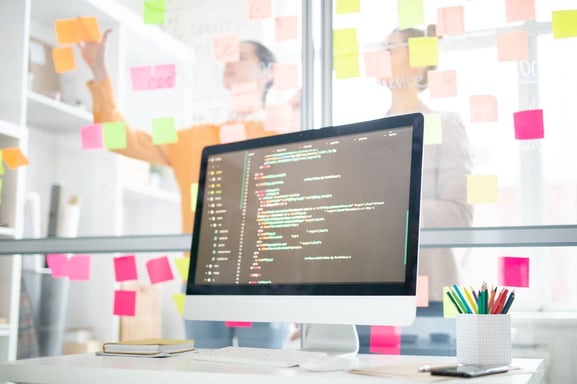 It pulls information from multiple sources.
Most firms use several types of resources to store information. Therefore, data enablement software must be able to pull data from all these disparate sources, both existing and new. Accounting will use a financial management tool, such as Elite or Aderant. Marketing will a CRM, such as InterAction or Peppermint. Because of this siloed access, different departments might only be familiar with the tool they use.
Pitchly can take data from virtually any data source and present it to your team members in an easy-to-use database. No matter what software a single team uses, Pitchly becomes the connecting thread.
Team members won't use it if it's difficult.
The path of least resistance is often the one taken.
As previously mentioned, the majority of your employees' natural reaction to new technology is wariness. Only a portion of team members tend to be innovators and early adopters.
That being said, software implementation can be tricky, even for the best solutions. So, choosing a product that's easy to use is paramount.
Our clients choose Pitchly because it is so easy to use. Employees are able to set up accounts quickly. Due to the high volume of pitch and proposal requests daily, ease of use was essential to the Marketing and Business Development teams of the professional services companies we work with.
Implementing Pitchly was not only easy, but the Pitchly software actually reduces the time the firm spent collecting, finding, and using client experiences by more than 50%. When you highlight the connection between software implementation and actual time saved to your employees, adoption rates will skyrocket.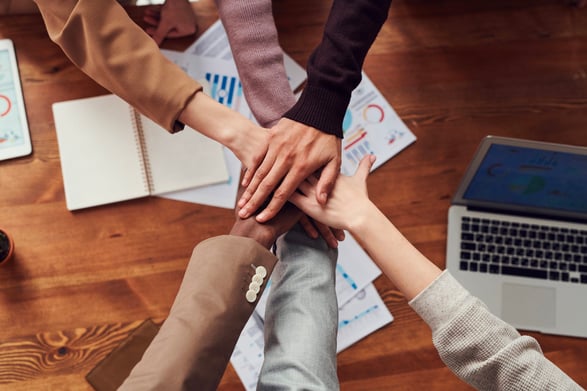 Pitchly generates data-heavy documents in significantly less time than manual processes. Our implementation creates a customer account in less than two weeks. This provides a better way to view, access and manage firm experience.
Without Pitchly, this work would take place in tools like Excel, Word, PowerPoint, SharePoint, or IT-owned databases. Pitchly aggregates disparate information from these different tools, making information easy to catalog, find, and then use in data-infused Word and PowerPoint documents. Pitchly is the fastest-growing data-enablement platform for professional service firms with 100 to 50,000 employees.
Case Study: National Law Firm Selects Pitchly for Ease of Use
Hinshaw & Culbertson LLP, a national law firm with offices in 11 states and London, wanted to improve its operational efficiencies and deliver a better work product. It decided to invest in the Pitchly data enablement suite to use the experience database and proposal features.
One of the reasons the firm chose Pitchly was its ease of use. This allows its staff to quickly collect, organize and locate client experience information. This cut their time spent on tedious tasks in half and freed their personnel up to do the things that mattered.
"We selected Pitchly because it offered a quick time to value with straightforward account setup and an accessible, no-nonsense pricing structure. These requirements are very important to a firm our size," said Michelle Michaels, the Chief Marketing Officer at Hinshaw.
Pitchly is a cloud-based data enablement platform used by legal professionals that helps them organize and activate their intellectual property.
Its user-friendly database service allows firms like Hinshaw & Culbertson to record proprietary experience information so knowledge workers can win more clients. This proprietary data helps firms differentiate professional service providers, putting them ahead of their competition.
In 2021, 100% of Pitchly's clients chose to renew their subscriptions because they derive real value. Read more examples in Customer Stories.